Our company is an international frontrunner in providing leading edge trade and export development, mentoring and trade training to companies across borders, across oceans, and across continents since 1998.Through trade development, we build capacity and sustainable livelihoods.
---
---
Testimonials
Handelmaatschappij L. Willemsberg N.V (Suriname)
"Kisserup is a very skilled professional company of which their mentors understand marketing analysis, trouble shooting and background checks. We were highly motivated to put strategies in place to improve our business. With their help we managed to succeed to land our first export to the Netherlands and find our first reseller"
Mrs. Susan Tjong A Hung, General Manager
Nova Scotia Association of CBDCs
"The staff at Kisserup are very professional and have been a pleasure to work with. They have a wealth of knowledge in the export field and I would highly recommend them!"
Erinn Smith, Executive Director,
Nova Scotia Association of Community Business Development Corporations (NSACBDC)
EcoFarms, Jamaica
"Pernille is experienced, travelled and intuitive. Her style is quite unique – she takes her time to understand her client and moves quickly to plug the gaps. I would highly recommend her to anyone that is ready to scale and who needs someone who is experience spans several countries and continents."
Grace Foster-Reid, Managing Director,
EcoFarms
Saint Lucia Trade Export Promotion Agency (TEPA)
"The highly skilled and knowledgeable Kisserup team was very professional and quite knowledgeable in the subject area. The information provided from the project will serve as a tool to provide capacity building initiatives for TEPA staff and clients alike.
Have implemented some of the recommendations coming out of the project e.g development of export plans for clients, implementing promotional display opportunities for clients in the domestic market and launching an e-commerce platform for persons in the Creative Industries"
Ms. Andrena Simon, Senior Client Manager - Marketing & Promotions
Saint Lucia Trade Export Promotion Agency (TEPA)
Edwards School of Business, University of Saskatchewan
"Working with Pernille at Kisserup was an overwhelmingly positive experience from beginning to end. She delivered a full-day FITT workshop to our students on trade compliance and kept them fully engaged throughout the day (no easy task!). The students are keen to attend another workshop facilitated by Pernille, and I'm look forward to working with her again."
Marc Usunier, Coordinator, International Initiatives
MindBloom Consulting
"Thank you so much for all your help. You went well beyond your responsibilities with the Caribbean Liaison program and I am so grateful. We have three Guyanese in the proposal (all curtesy of Kisserup), I have made direct contact with the High Commission, MindBloom has interviewed two people involved with the project in Guyana. I could not feel better prepared to write a competitive proposal. In addition, you have been tremendous mentors. I have learned so much! EduNova and its partners were wise to select Kisserup as Agents for the Caribbean Liaison program. I cannot think of any organization more committed to its clients!
I will think of you often when MindBloom is completing its contract work in Guyana!
With sincere gratitude"
Paula Cook MacKinnon
Principal, MindBloom Consulting - Nova Scotia, Canada
Centre for Women in Business, Mount Saint Vincent University
"It has been a pleasure to work with Kisserup Consulting. Their professionalism and efficiency have been a great help in meeting project objectives and their collaborative style has been an excellent fit with our organizational culture. I would recommend their services to other businesses or organizations requiring exporting expertise."
Shelley Simpson-McKay
Executive Director, Centre for Women in Business, Mount Saint Vincent University - Nova Scotia, Canada
Bulldog Interactive Fitness Inc.
"I highly recommend Pernille Fischer Boulter for any organization in any phase of their growth.
Pernille was my coach and mentor as I grew and eventually sold my business (Bulldog Interactive Fitness). She still remains my mentor, my role model and a dear friend. There are very few opportunities in one's life that they meet someone as trustworthy, dedicated and tenacious as Pernille Fisher-Boulter, and I am very lucky to have crossed her path.
Pernille is unique and effective in the manner that she mentors; she doesn't necessarily GIVE her clients the answer, she teaches them to FIND the answers. She guides them and provides clarity and focus so that the client feels that they have discovered the answer on their own! She is much more than a mentor. She is a connector, a visionary and she truly cares about her clients. She mentors long after the contract is over. Your successes become her successes. Your challenges become her challenges. Pernille is an entrepreneur, and she understands the obstacles that face her clients; the empathy that she has, combined with her razor sharp instincts and business skills make her highly sought after all over the world. Pernille went above and beyond many occasions.
I will mention one (if you would like more, please contact me): My company won the Exporter of the Year Award. Pernille nominated me and encouraged me [throughout] the process. I would never have nominated our company if it were not for her. We ended up winning! Pernille walked beside me as I built the business, she was there for the panic phone calls, and she helped me maneuver through the sale of my company.
As I move on to other opportunities, Pernille continues to be my sounding board and I find myself asking, "what would Pernille say?" often. I have now started to consult and mentor small business owners, and I use Pernille as a role model to live up to. There is simply no one else like her."
Holly Bond
Founder/Former Owner, Bulldog Interactive Fitness Inc.
Metaworks Inc.
"I met Pernille in March 2008 when participating in Metaworks Inc.'s first ever trade mission. She was my mentor before, during, and after this week-long Women's Exporter Initiative to Philadelphia and New York. Pernille leads both her team and her clients by example. Because she owns her own business, Pernille is not "just" a consultant, but was able to relate to Metaworks' day-to-day operations and priorities. She continually challenged my assumptions and approach, forcing me to analyze and modify behavior. She emphasized practice, process and role playing as means to unleash creativity.
Pernille combines a keen academic mind with hands-on experience. She is the antithesis of staid and stuffy, yet shows tremendous discipline and attention to detail. During our planning sessions, her focus was 100% on my company and deliverables, drawing on her considerable international experience and real-life examples to guide, bully, and cajole me to improve my sales message and delivery.
Pernille exudes a raw energy that is contagious. Her keen sense of humour and quick wit made learning fun, during even the most frustrating sessions. She is generous with her time and takes delight in making business and community connections. This is a woman who continues to make a positive impact on our community personally and professionally."
Karen Spaulding,
Metaworks Inc.
World Trade Centre – Nova Scotia, Canada
"Working with Pernille and her team has been of invaluable help in the WTCAC's efforts to promote international trade training and programs. Leads, promotion of courses and marketing tips were freely offered without remuneration. As a WTCAC member she has also worked tirelessly to promote our organization.
Pernille's wealth of education, knowledge and experience, and her understanding of domestic and international markets, has consistently provided our clients with excellent export mentoring and course facilitation."
Sandy Gordon,
Trade Education Course Coordinator, World Trade Centre - Nova Scotia
Ucal Gayle
"First of all I would say the session is enlightening and inspiring to the point where I can see where the scope for business is much greater."
Ucal Gayle,
Small Farmer Co-op - Jamaica
Marener Industries
"Kisserup has been instrumental in developing the export potential of our organization. From identification of potential opportunities, to facilitating communications, to developing a strategy and helping to negotiate the deal;
Pernille's high energy, network, experience, and focus has ensured our success.
Their services have provided unquestionable value and lasting results for our company."
Sean Leet,
President, Marener Industries
Trade Commissioner of Denmark
"Pernille has a rare ability to find opportunity where nobody else sees it. I have had the pleasure of developing various projects with Pernille and her company Kisserup International Trade Roots. Her energy and value oriented contribution is an asset to any project."
Tomas Bruun,
Trade Commissioner of Denmark
Caribbean Export Development Agency
"Pernille is a fresh breath, a visionary, a motivator and champion for every new and existing entrepreneur. A person that has the incredible capability to earn your trust, listen very well and give you the feeling as an entrepreneur and as a person that you are able to overcome those hurdles in your business life. I have known Pernille over the last 2 years and had felt from the beginning that I was dealing with an honest person. Pernille, you have no idea how extremely rare this is these days. [You] started off as my client and we quickly developed a good friendship [as] I noticed her passion in helping others in developing themselves. I would therefore recommend Pernille wholeheartedly to everyone….she is a good person!!"
Sam K. Kruiner,
Grants/Technical Advisor/Consultant , Private-Sector Development, Caribbean Export Development Agency
STR Management Consulting
"The Kisserup team provided exceptional service during the duration of the assignment including post follow-up activities which was not part of the contract. I would recommend to any exporter to consider using the services of Kisserup International Trade Roots, in its international market intelligence gathering process."
Elaine MacEachern, Principal,
STR Management Consulting
Katherine Blair
"This is an excellent opportunity for students to gain an idea of issues and presentations in a business atmosphere. A wonderful presentation!"
Katherine Blair,
Dalhousie University Student - Nova Scotia, Canada
Northern Lights Energy
"I am pleased to say that Northern Lights exceeded its objectives it had set for its attendance at CREF, and its success was directly attributable to the tenacity and grace shown by both Kisserup and ACOA. Thanks!!"
Bruce Thompson, President
Northern Lights Energy
Clean Foundation
"Kisserup did a wonderful job of organizing the CREF trade mission once again. The quality of meetings and professionalism of staff made this another positive experience in our International Development line of business. Kisserup has been a tremendous resource and has broken down many barriers that would have been encountered."
Chris Morrissey (Former Executive Director),
Clean Foundation
Nova Scotia Community College (NSCC)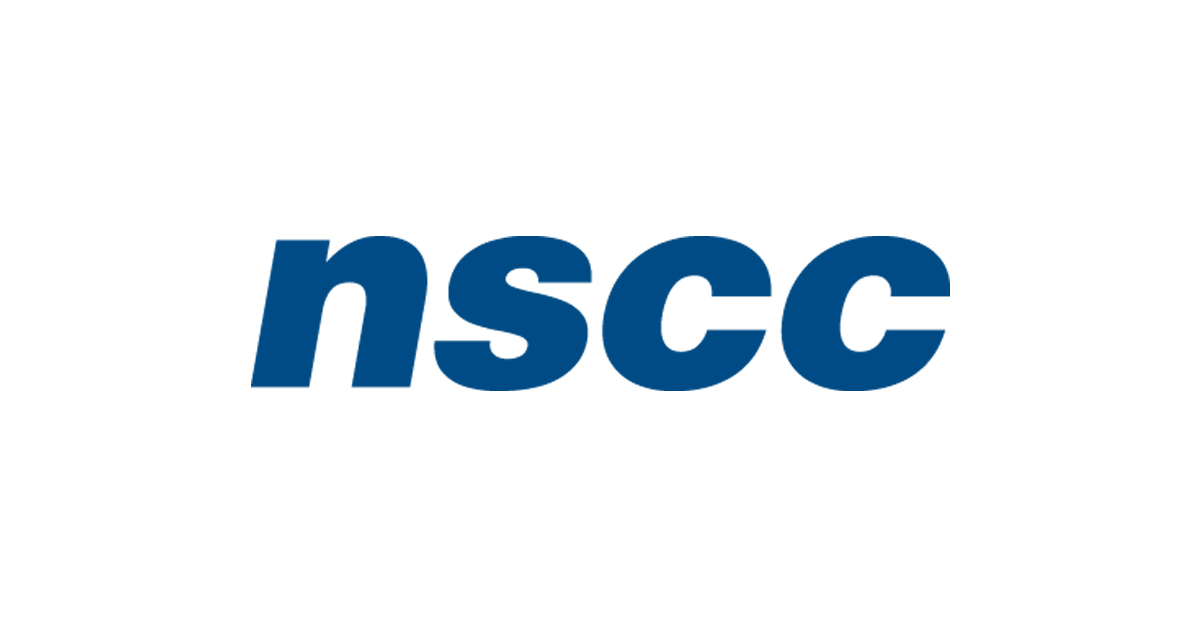 "Emily and Pernille did an amazing job at coordinating and re-scheduling our meetings in a very last-minute-change type of event 🙂 They were genuinely concerned every day, that we met the right contacts at the right time so we were able to make the most out of each meeting. Thanks Pernille and Emily for your warm and personalized (that's how we felt it) support!"
St. Mary's University, Sobey School of Business
 "Kisserup did an absolutely outstanding job of meeting our needs and making our experience truly exceptional. What impressed me most was their willingness to customize the business meetings and the friendliness and competence of Judith.  Without a doubt, we will call upon Kissserup again for our B2B trade mission."
Kelly Smith, Program Manager,
Sobey School of Business Executive MBA Program
Marine Renewables Canada
"Kisserup was very easy to work with and provided the exact information I was looking for to assist our companies in doing business internationally.  I wouldn't hesitate in using Kisserup again."
Amanda White, Operations Director,
Marine Renewables Canada
Arctic Export
"Det er bruge for at åbning af muligheder og der bør gives mere chance for at afprøve virksomhedernes muligheder. Greenland Venture må gerne være mere synlig, f.eks. online, mere opsøgende m.m."
Arkaluk Hammeken,
Arctic Export
Paninnguaq Jensen
"Taakku massakkut suliniutigisasi unitseqqunanngeqaat, inuit kalaallit kreativi-iusut amerlaqaat, taakkuali misigisaqartarnissaannik, takusaqartarnissaannik, allanik tusagaqartarnissaanik periarfissittuaraanni aamma nunatsinni kusanarnerusumik siuariartornerusinnaapput. Ilissilu assut pisariaqartippatsigit, nammineq ujartuinngikkaanni qaqitsisuusartussat amigaatiginartaramik. Assersuutigiinnarlugu, nunatsinni inuppassuaqarpoq pikkoriffinik ulikkaartunik pikkorivissortunik, kisianni tunuarsimaartunik. Tamakkua siuarsarneqartariaqarput 🙂 soorlu ilissi suliniutisi. Torraqaasi."
Paninnguaq Jensen,
Greenlandic Musician
Royal Greenland
"SUIA Incubator gives opportunities to get in contact with potential business opportunities and can have a great impact interring new markets"  
Malik Hegelund Olsen,
Royal Greenland
ULU Care
"Yes, I will always cooperate with SIUA INUvation in the future"    
Theodora Høegh, Owner,
ULU Care
Innnes Ltd
"I am very pleased that I had the opportunity to take part in the SIUA – International Buyers Forum in Nuuk May 2017. The program was very effective and did give a good overview over the potential supplier in Greenland that our company Innnes could to business with in future."
Páll Hilmarsson, Managing Director of Marketing
Innnes Ltd
P'Lovers
"The SIUA Incubator is a fabulous opportunity to introduce and connect Greenlandic entrepreneurs with international markets. With resources, time and commitment, I believe that strong business connections can be created for long term growth that would see a strong sustainable local living economy for the people of Greenland"
Shelby Anne Lendrom, Owner/Operator,
P'Lovers
Soli DG
"The SIUA incubator streamlines the process of discover and collaboration for companies from all over the world to connect with Greenland. I could not think of a more important task than this for the discover of the already brilliant work being done in Greenland."
Patrick Arnold, President/Owner,
 Soli DG & Sunaana Music Festival
Caribbean Association of Small & Medium Enterprises Inc (CASME)
"Since Kisserup's intervention as consultants, we have had an AGM, new board of directors, physical secretariat now established in Jamaica, we have a manager, our Web Portal www.ca-sme.net is completed, we have a strategic plan, and have just completed vision and mission statement which was penned with the full participation of our membership, our first since establishment in 2005″
Edward Chinmook, CASME
Caribbean Association of Small & Medium Enterprises Inc (CASME)
Christmas Tree Council of NS (CTCNS)
"The Kiss
erup Team are so highly skilled and knowledgeable. They are so truly dedicated to their work and to the organizations they work with, and their capacity-building approach is so beneficial to their clients in the long-term. Their vast network connections and the opportunities and knowledge-sharing that result from sharing these connections is invaluable. "
Sarah Weston, Industry Coordinator and Executive Director
CTCNS
To read more testimonials, click here.